Every Day Open:  11.00 – 15.00
 And 17.30 – 23.00 
Friday Open 17.30 – 23.00

If you are traveling or working in Vietnam, or simply you are a person who want to have an experience the food coming from Indian, Pakistan, Arab… Now in Hanoi you have a reliable address to
visit
Handi Restaurant is set up by Pakistani with a passion for food and a desire to bring delicious, well-balanced and healthy meals to your health.
From the selection of food must always be fresh, must meet the safety standards of health. Experienced native chefs we always hope that you will have a wonderful experience after each times you visit
Our goal is to provide incredible taste at a modest price point in a welcoming, stylish atmosphere.To offer reasonably priced quality food, served quickly, in attractive, clean surroundings.Ensuring that better food, prepared from whole, unprocessed ingredients is accessible to everyone.
Increase customer satisfaction and loyalty by providing the fastest and most accurate service, the freshest products, in the friendliest and cleanest environment. We accomplish this through teamwork, communication, honesty, fun and sharing experiences as we all grow together.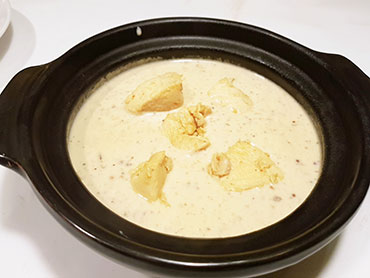 Bonless chicken cook with cream sauce
Fish cook with tomato, onion…sauce
Chicken kabab cook with basmati rice and spice
2 Pieces of Gulab Jamun
Gulab jamun are soft delicious balls made of milk solids, flour & a leavening agent. These are soaked in rose flavored sugar syrup & served hot.